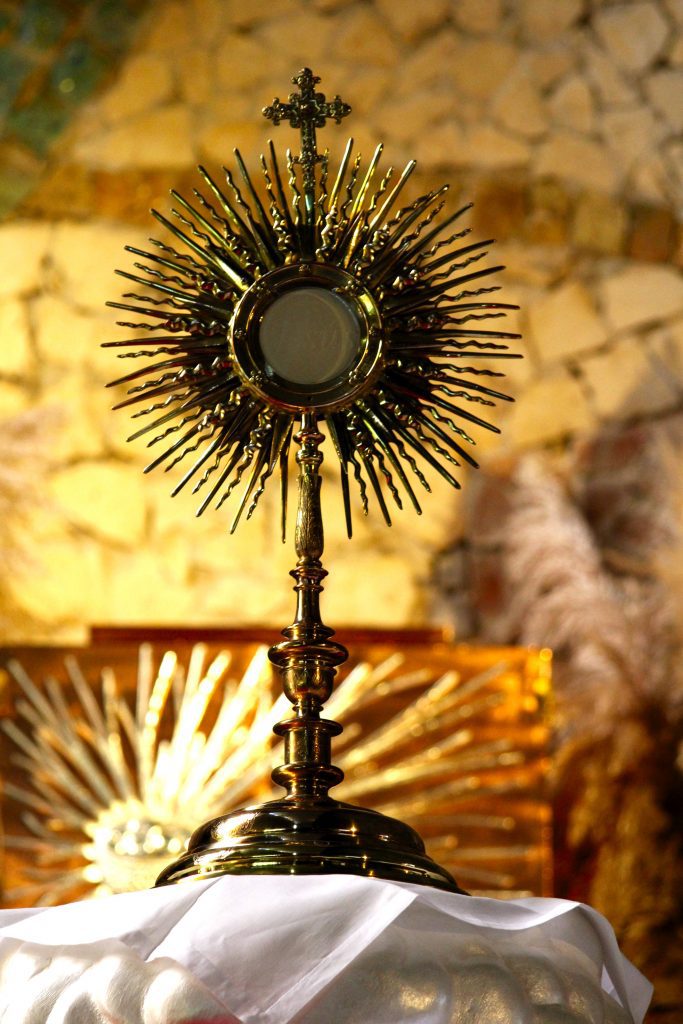 Adorers Wanted for the Three O'clock Hour
St. Vincent de Paul Church offers Adoration of the Blessed Sacrament every Tuesday from 8:00 AM to 5:00 PM. We have an urgent need for someone to commit to the 3:00 PM hour every Tuesday from July 26th through September 13th.
Jesus explained to Saint Faustina just how special this hour is: "At three o'clock, implore My mercy, especially for sinners; and, if only for a brief moment, immerse yourself in My Passion, particularly in My abandonment at the moment of agony. This is the hour of great mercy… In this hour, I will refuse nothing to the soul that makes a request of Me in virtue of My Passion." (Diary, 1320)
If you can take over this Holy Hour for the summer, please let me know. Contact Theresa at 440-366-6745 or theresalinden@oh.rr.com.