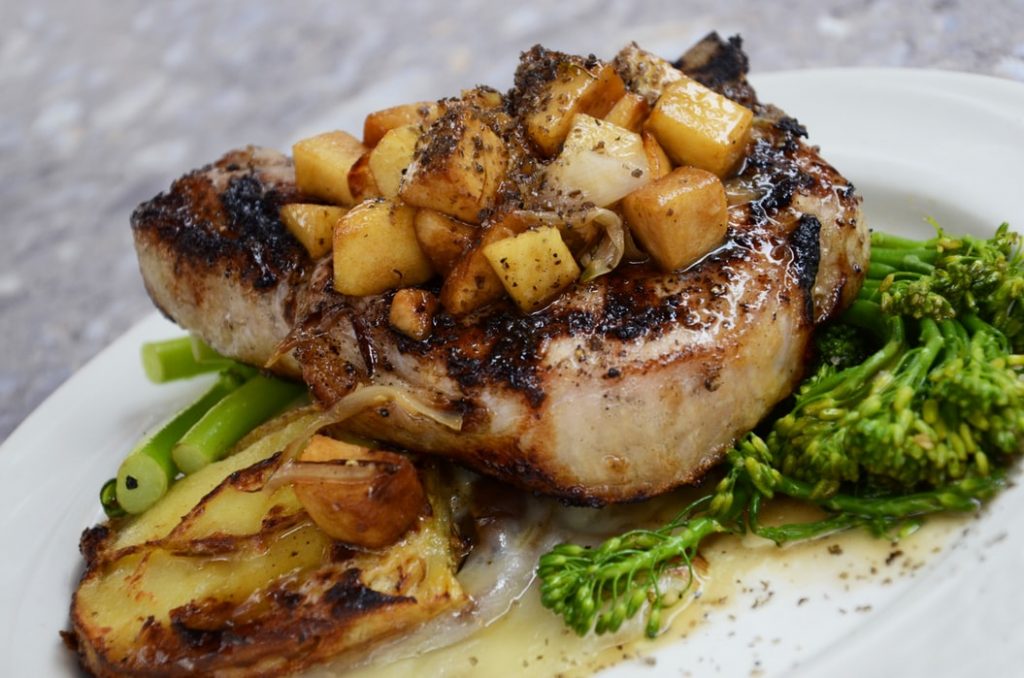 Baked Pork Chop Dinner
St. Frances Xavier Cabrini Parish Presents: Baked Pork Chop, Catered by Pogie Catering of Amherst. Featuring : Herb Roasted, Extra Thick & Juicy served with a Tossed Salad, Sweet Potato, Casserole, Green Beans with Mushrooms and Onions. Plus – Dessert.
Address: 2143 Homewood Drive Lorain, OH 44055.
How: Order by phone, pay at Rectory Office and pick up at the Church Hall. You will receive a ticket, please bring ticket with you when picking up your dinner.
When picking up your dinner, drive into the Church parking lot and go to the Hall. We will take your ticket and give you your dinner. No need to get out of your car. Dinner order must be made by: Sunday, October 3, 2021. No order will be accepted after this date.
For tickets call at 277-7266 or stop by the office. For more information, please call Don at 277-0935 or Chuck at 282-2765.