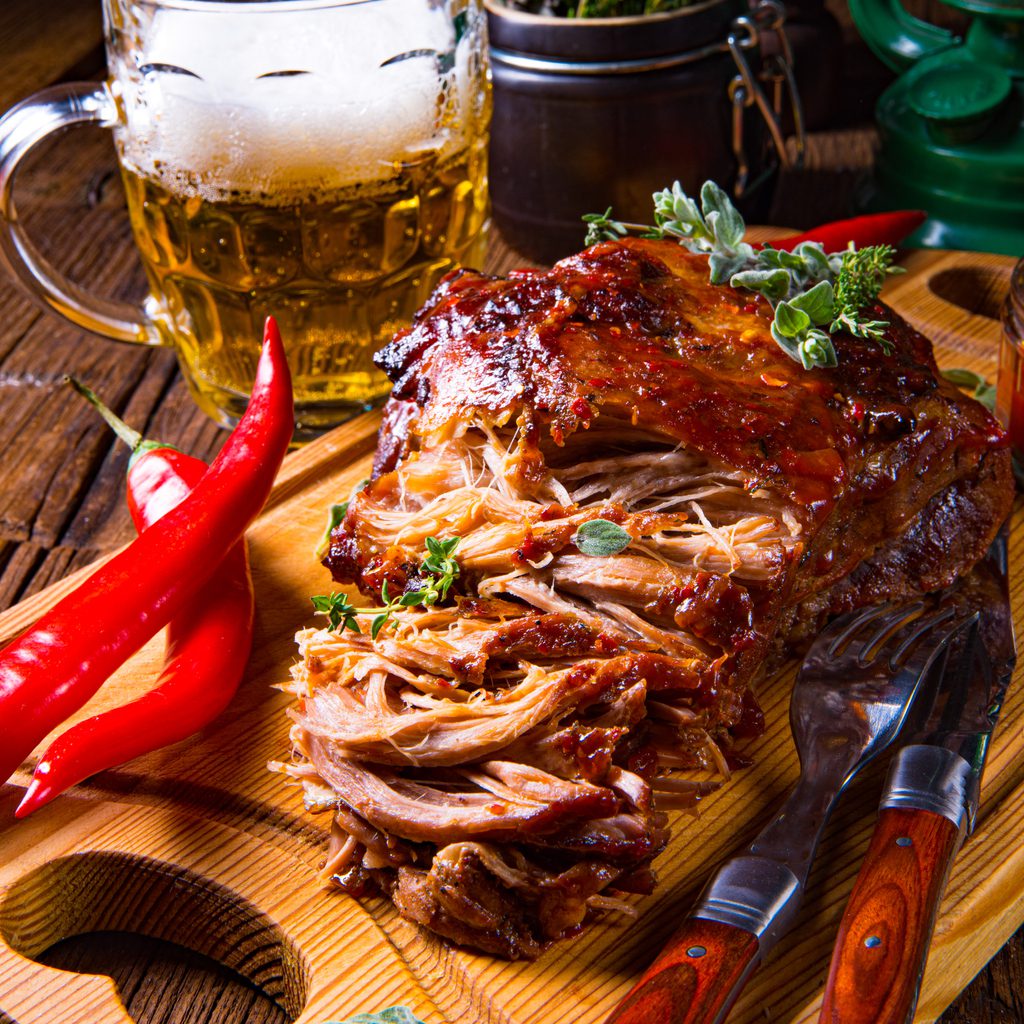 Pulled Pork Dinner
As a continuation of our fund-raising efforts to fund our church repairs, we will be hosting a Pulled Pork Dinner. The dinner will include a serving of slow roasted hickory smoked pulled pork, a side of barbecue sauce, baked beans, potato salad, roll and butter and dessert.
Cost of the dinner will be $20.00
Dinners will be available by advance ticket sales only.  Tickets may be purchased starting Saturday, August 6th, after all the Masses or at the Church Rectory with the last day to purchase tickets on Wednesday, August 24. For more information please the rectory phone number at 440-277-7266.
Dinners can also be purchased online by clicking on the button below.
Dinners will be available for pick up between 4:00pm and 6:00pm on Saturday, August 27 at the Church Hall.