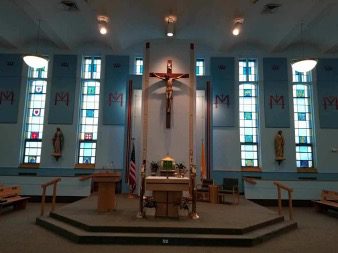 Wiskirchen Studios
The following is some information about Wiskirchen Studios, who we will be contracting to the work behind the altar.
Wiskirchen Studios is a family-oriented business that has been devoted to religious arts for seven generations. Our artistic heritage is influenced by our religious background. Our goal is to preserve the religious arts in Cathedrals and Monasteries all over the world.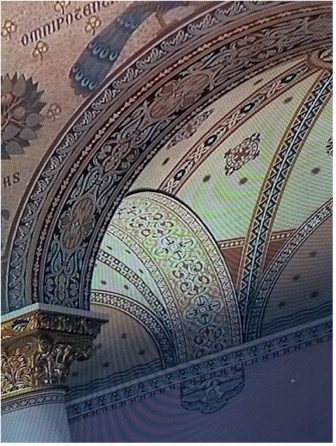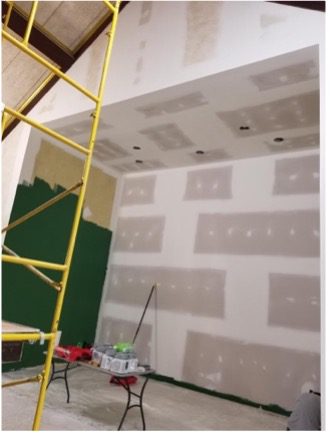 David M. Wiskirchen comes from a long line of German church artisans that dates back hundreds of years. Wiskirchen is the current owner of Wiskirchen Studios, a family-owned studio that has been in the family for seven generations. The studio's mission is to restore religious artworks in churches, cathedrals, and monasteries all over the world. The family name even translates into "White Chapel" or "White Church" in German. "This is just an art that I have loved my whole life. It is very meaningful to me, almost like a mission work," said Wiskirchen. "It doesn't feel like a real job because it is so rewarding," he added.
Areas of Practice:
Stained Glass Windows: We design and make all types of stained-glass windows – including restorations. Our German background allows the experience to create hand painted stained glass including any type of Tiffany reproductions.
Altar Stencils, Murals and Frescoes: At Wiskirchen Studios we have not only the talent but the ability to produce any of Michelangelo and Raphael's greatest works. Whether it be murals on the ceilings or frescoes.
Interior Restoration: Interior Restoration is one of our specialties – We restore all plaster and structural problems. Our specialties include marbleizing, stenciling hand painted murals and frescoes for the use of new interiors. We also specialize in restoring existing religious art dating back to the sixteenth century.
Incons: We can restore and reproduce any Icons you might desire for your interior. In addition to being objects of sacred devotion, the icons of the Orthodox world have long been admired even by those for whom they have no particular religious significance. The craftsmanship and expression proven of these holy images are capable of inspiring awe centuries after their creation. The changes and style of icon painting reveal the changes and crises that Orthodoxy has undergone.